Doña Jimena, a traditional and important brand of specialties and chocolates, presents for next Christmas campaign your favorite sweets in formats that adapt to the demands and needs of consumers.
On the one hand presents 4 products which are the traditional Almond Crumble Cakes, Mini Almond Crumble Cakes, Anise Rings Biscuits and Puff pastries in traditional format. These products are preferred and most consumed at Christmas by the public.
On the other hand presents the Assortment of Traditional sweets, the Artisan Specialties Selection and finally the Traditional Treats Assortment Doña Jimena, in the format  which characterizes Doña Jimena, the hex.
In addition to these products which, as we say, adapt to the demands and requirements of consumers, Doña Jimena presents its new image in all their products, specialties, chocolates and nougats.. A characteristic Spanish and Andalusian image.
These products and assortments will be available soon in our Online shop www.confectionaryholdingshop.com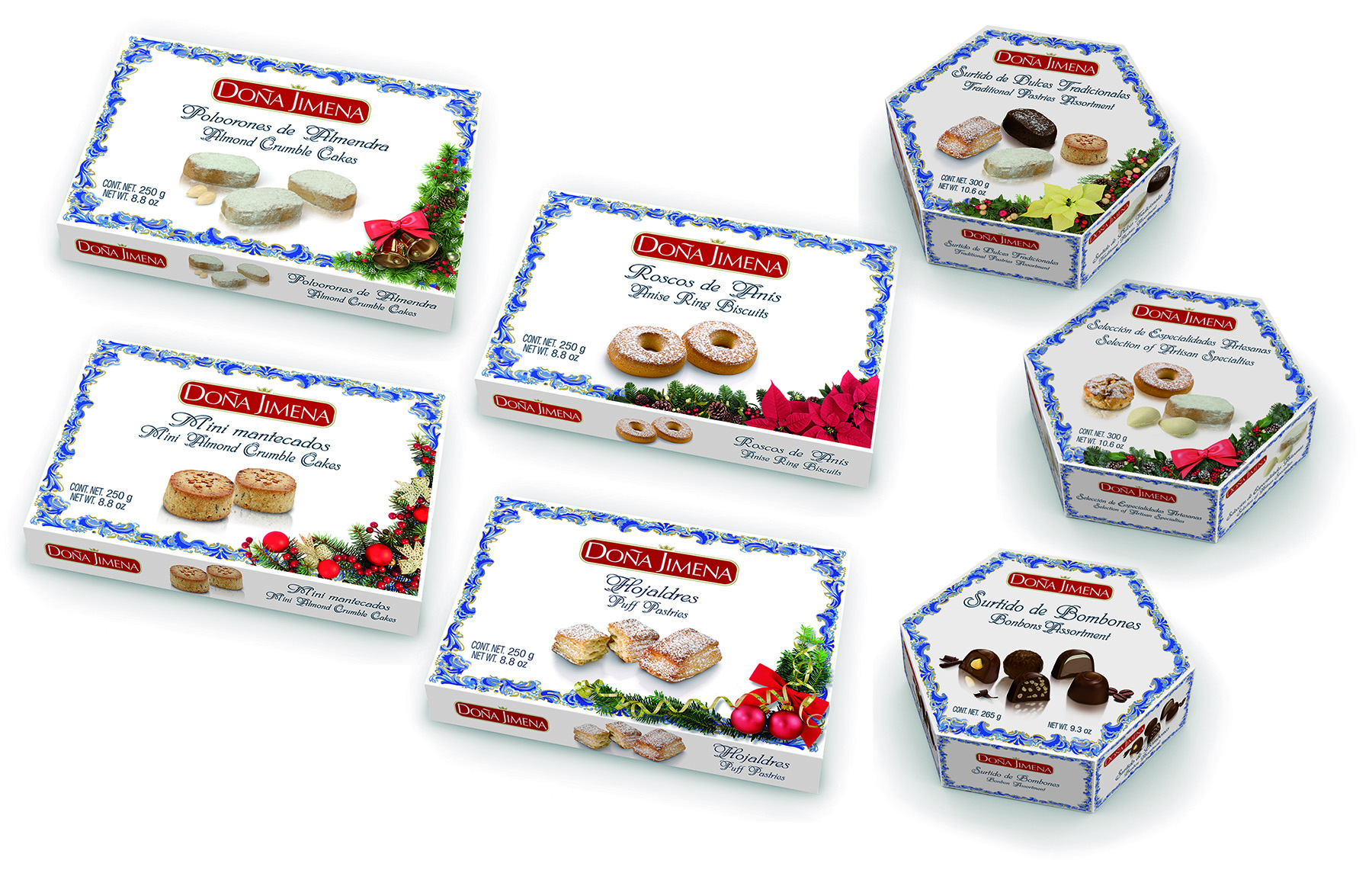 .